Hi, I am Kane!
I am from Manchester UK and i am the man behind Cap Coffee, I started Cap to share my deep passion of coffee within my local community.
After toying with the idea of opening a brick and mortar shop against a mobile trailer, I decided to take what I felt a more adventerous approach and go with the mobile trailer.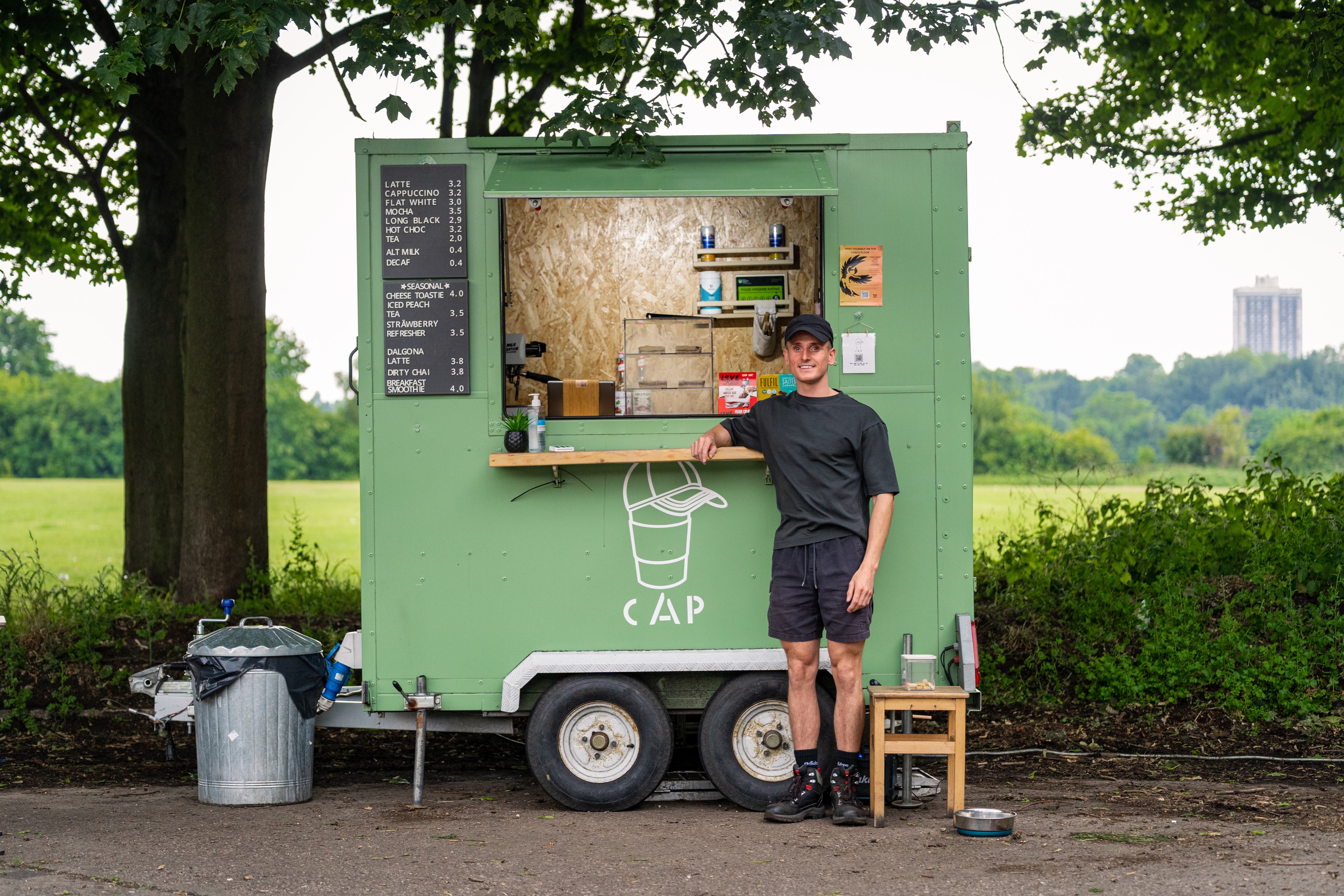 Since opening the little green hatch on the Cap Coffee trailer back in June 2021 I have recieved the most amazing support from my local community which has allowed me to grow and open many oppertunities along the way of which I am so grateful for.
My mission with Cap Coffee is to not only deliver great quality coffee but to spread the good vibes & give each and every customer the most enjoyable exeprience.